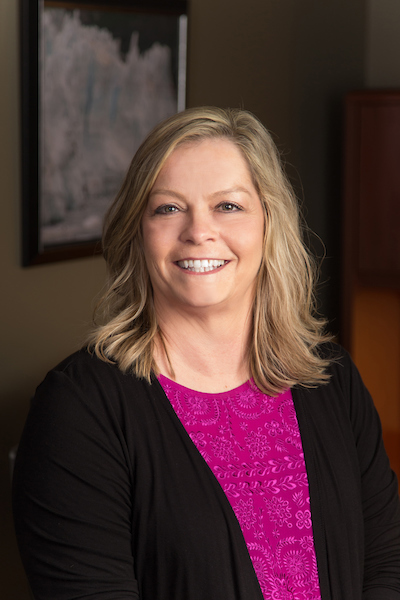 Ginger Parmentier is the legal assistant for elder law, estate planning and special needs planning for the practice of Richard A. Courtney. Ginger has been on staff with the law firm since January 2003 and serves as Mr. Courtney's administrative assistant.
Ginger is a member of Metro Legal Professionals Association of NALS, Inc., an association for legal professionals in Mississippi. She has received her certification of ALS – Accredited Legal Secretary with the Mississippi Division of NALS, Inc. and has served on the certification committee of NALS. Before joining the elder law practice, Ginger was employed in the real estate and banking industry as administrative assistant.
Ginger is married with three boys, one of whom has a disability. They are members of St. Francis Catholic Church of Madison, Mississippi.
Email Ginger: [email protected]